One Off Cleaning Services in London
One- off cleaning is a professional cleaning for clients who do not need a cleaner on a regular basis. You able to just order a cleaner when a need of cleaning arises. We can supply you with professional cleaning staff that can dust sweep, and clean your house into shape at a great price! A lot of people book this kind of cleaning services London just before some holidays, in the spring time, before some very important celebrations or just to refresh their houses. We can clean from top to bottom- including kitchen deep cleaning, oven and hob extractor cleaning, deep bathroom cleaning, carpet and upholstery cleaning services, window and conservatory cleaning and many more…
What our One Off Cleaning includes
The most important you need to know about this cleaning service London is that it's take more time than usual cleaning. The deep cleaning services can not be done in 2- 3 hours and this is the reason to be more expensive. Our experienced and reliable cleaners London will clean everything in details. Our minimum hours for this cleaning services London are 4.
When you book this service with Iva Cleaning Services London we'll give you a change to book one- off cleaning including professional cleaning materials or without materials. Our customers prefer to book the service with our cleaning materials and equipment- to be honest this better than going shopping and wondering which product works better for limescale, bathroom tiles, toilet clean, etc. The cleaning products we use for the job are subject to additional charge.  We prepared a special task sheet for you where you can point what exactly you need to be cleaned in your property. Any other additional services can be booked as well- they are subject to additional charge.
Please do not hesitate to talk with us about the service.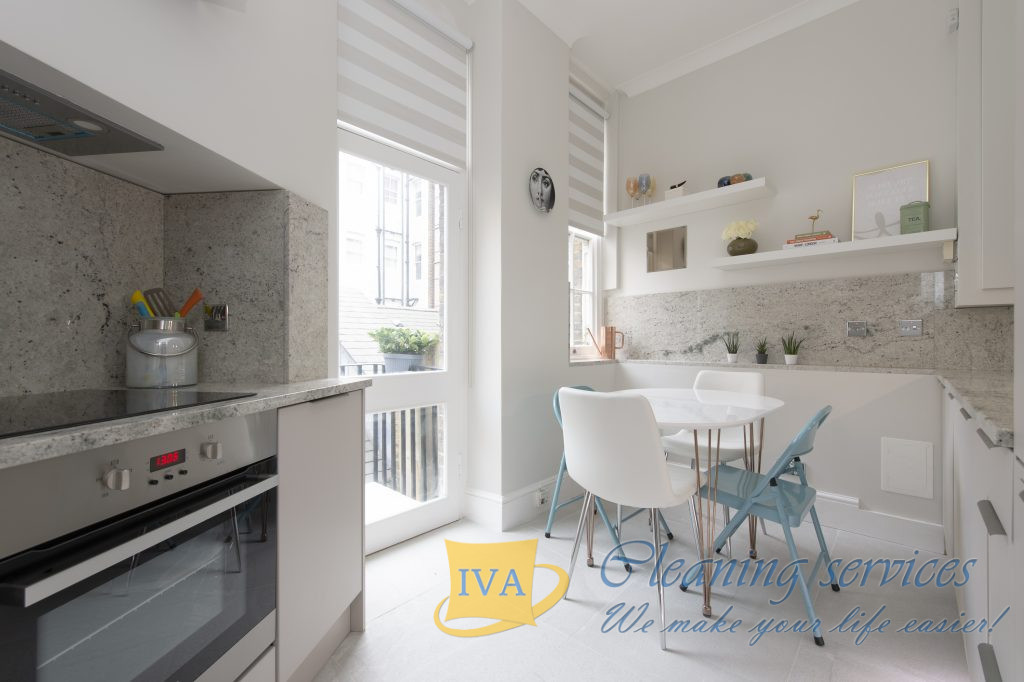 Our friendly staff will answer all your questions.
Congestion charge, ULEZ and parking fee will be added to your bill (if require).
You have to pay an £15.00 daily charge if you drive in the Congestion Charge zone. Congestion charge map zone 
ULEZ charge applies 24 hours a day and cost £12.50 Ultra Low Emission Zone Map
Professional cleaning materials and equipment are available on request (subject to additional charge).
Window cleaning (Inside only) can be added to your service upon request (subject to additional charge).
Please note all prices are approximate and may change depending on the condition and size of the property
* Terms and conditions apply