Frequently Asked Questions
1. Which areas of London do you cover?
We cover nearly all London, but to be sure, please check in link coverage.
2. If I move to different area can I use your services?
In most of the cases we do continue the service to our existing customers even they move to other area. To be sure please, contact us and we will talk about this.
3. How can I book a cleaner?
Call us: 02034885989 or 07931145117
Email us: [email protected]
Book it online at www.iva-cleaninglondon.co.uk and we will answer you as soon as we can.
Lockdown Questions:
Can I book a cleaner during the national lockdown? – Yes. UK Government made it clear that cleaners can go to people's house. See Gov.UK link 
How safe I am during the clean? – We are following Government rules, regulations and safety measures. All our cleaners wear mask and gloves during the clean. We also keep a social distance and ask the customer to stay away/go outside during the clean (if possible).
Do you disinfect the property? – Yes, we can disinfect the property upon customer's request and if is necessary (Airbnb Customers).
I have an Airbnb property. Can I still book a service with you? – Yes, we still clean Airbnb properties and prepare them for business guests. We can arrange linen service as well.
How long can I keep the linen? – The linen should be returned/exchanged in 21 days from the day of the order.
What kind of antibacterial spray do you use? – All depends of the service you booked but there are 2 options: 1. We can provide the antibacterial spray (subject to additional cost) or 2. You can provide the spray on your stay.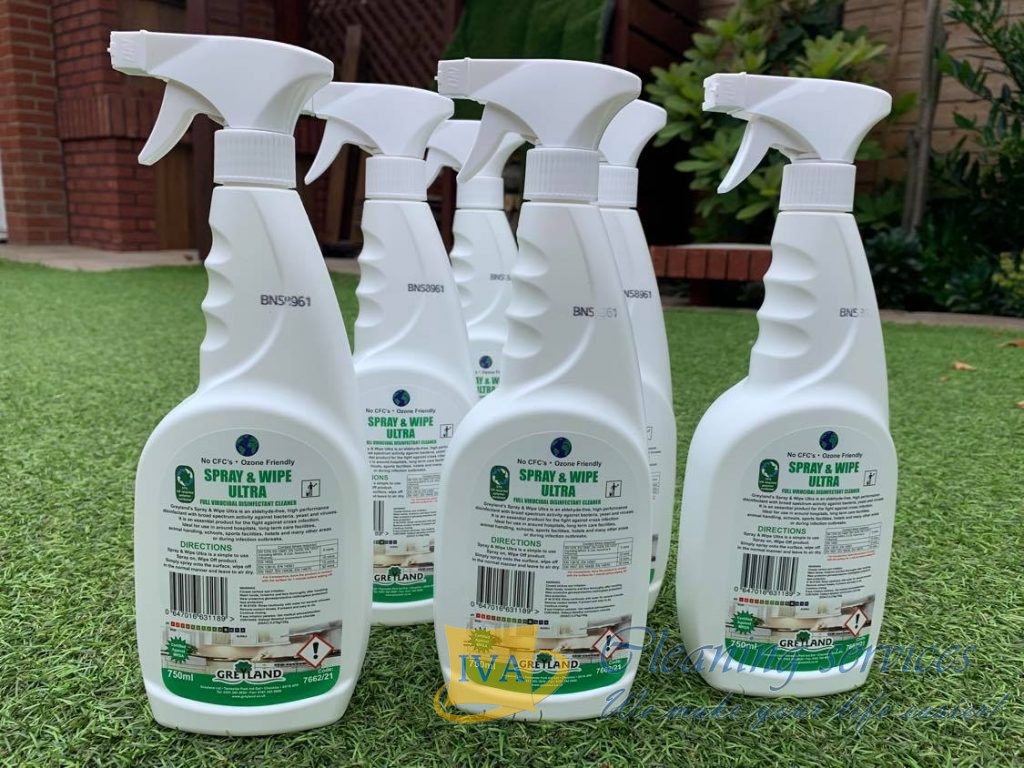 4. Do you have insurance?
Yes, we have insurance and we will cover all damages (if caused by us) during the cleaner works in your house.
5. Can I check the references to a cleaner by myself?
Yes. If you want interview with the cleaner before starts work for you, she will bring you copies of the references.
6. Can I have the same cleaner every week?
Yes, we understand that it is important for our client to have the same cleaner every week.
7. What happen if I don`t like the cleaner`s job in my house?
Please, contact us and we will discuss with you the situation and sort it out the problem. We will provide a replacement cleaner for you.
8. Can I choose the day that the cleaner comes?
Yes. We can arrange the day you prefer.
9. How long will take to find me a cleaner?
At least 24 hours to find you a cleaner, but same time may are will be more.
10. Is there any minimum of hours per visit?
Yes. For regular domestic cleaning- 3 hours per week/fortnight; For one-off cleaning- 4 hours per visit; Move-out/in cleaning- 5 hours per visit;
11. Do I sign a contract with the agency?
Yes. Before we start the service to you we will sign a contract for 1 year, than if both sides are happy we can extend it.
12. Who pays the cleaner?
The agency pays the cleaners. It is our responsibility.
13. How should I pay you for the service?
* Regular domestic cleaning – The clients pay for the service via weekly/fortnight standing order. You have to set it up straight after the first visit.
* One-off, move out/in, after party, carpet cleaning or after builders cleaning – We do require full payment in advance via Bank transfer to book your service;
* Commercial cleaning – The client pay monthly via bank transfer/deposit;
14. What happened if I don`t need a service for 1 or 2 weeks? Should I get my money back?
Yes. We do require a 2 weeks written notice before your holiday/do not need a service. We will do a refund for those weeks direct to your bank account. We do refunds on the end of each month together with the invoice.
15. If the cleaner is sick and can`t come, will you find me other one for the day?
Yes. If she calls us before this day, we will find other cleaner or offer you for the next day. In some situation we do a refund to our customers for those days.
16. What`s the general job who the cleaners do?
The cleaners do clean bathrooms, kitchens, living rooms and the rest of the house, also hovering, dusting and moping.
17. Can I ask the cleaner to change my bed sheets and do ironing?
Yes. The ironing and change of beddings are part of domestic cleaning. Before you ask the cleaner to do those things, please explain to her/him properly how to use the iron/washing machine/dishwasher (if require).
18. Who provides the cleaning materials?
The client is responsible for the cleaning materials, mop, bucket, hover, etc. Only with one-off, move out/in cleaning we can arrange cleaning materials which are subject to additional charge.
19. Can I trust the cleaner and give her the keys for my house?
Yes. We do check our staff before they start work in the agency. 95% of our staff is key holder to them clients. We advise our cleaners to DON`T put any postcodes or addresses on the key holders.
20. If I've questions or something to discuss about service, do I have to talk with a cleaner or with the agency?
The best way is to contact the agency. We can help you and sorting out all the situations. We will contact the cleaners as well.