Diamond House Service London
Domestic cleaning + some extras created just for you London (weekly only)We know that every client is different, with different availability, so to make life easier we now offer a special cleaning service dusted to your needs. Our cleaning staff can now become your personal home assistant allowing you to concentrate on your daily tasks without worrying about the cleanliness of your house. Leave that to us! Contact us to arrange the services you require; your personal home assistant can provide washing and ironing, bed changing, grocery shopping, some light cooking, babysitting or party help at NO EXTRA COST! After the first year with your home assistant, you will receive a FREE carpet or upholstery cleaning of the whole property.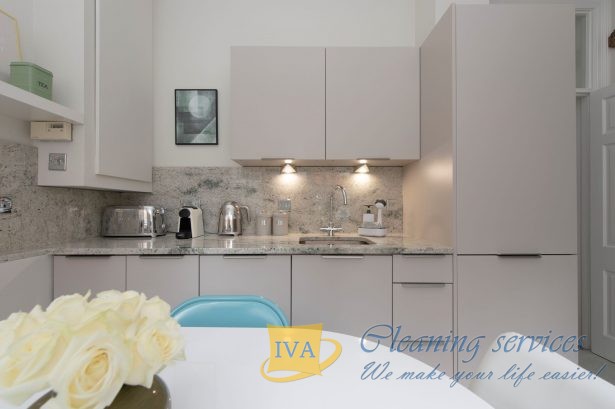 Iva Cleaning Services London understand how difficult is to manage everything at home especially now with all restrictions and during the national lockdown. We are parents as well and want to help you so you have more time for your family and yourself. This is the reason to created Diamond Cleaning Services with so many extras just for our clients. This service is also applicable to everyone who doesn't like household duties.
Our cleaners follow the UK Government Rules and Regulation during lockdown. Your cleaner will wear mask and gloves and keep a social distance of 2m.
You will benefit from all of the features included in our standard service plus:
Tailor- made service- we send you a task list to complete and we will ask you to prepare a list of cleaning specifications and send it back to us.2. Carefully selected English speaking cleaners;3. We pay our cleaners very good rates for this service, so they are high motivated;
This service is on a weekly basis only, with a minimum of 3 hours per visit and minimum of 10 hours per week.
Personal account manager- you will be allocated with your own personal account manager, making all the needed contact with them.. He/She will be responsible for your account with us;
Your cleaner can do ironing, some light cooking, grocery shopping, party help and some babysitting. Each of these services must be agreed and arranged with your personal manager (some of the services need to be booked in advance);
Extended working hours- you can have your cleaner until 20.00h. Your cleaner can be made available for you at the weekends as well (must arrange in advance);
As our VIP client you get 15% discount of all other services we offer;
If you recommend us to your friend, relatives, colleagues, etc. and they sign a contract with us- we will credit your account with a minimum of £30.00.
You will get an invoice once a month for the service. Payments should be made via weekly standing order direct to our Company's bank account.
Iva Cleaning Services LTD is responsible for cleaners pay.
You will get FREE carpet or upholstery cleaning for the whole property after the first year*
The price for this service start from £18.99 p/h + VAT
* You will get all carpets or upholstery cleaned in the house free of charge if you've had at least 50 domestic cleaning visits during the first year. (excl. Stain protection and mattress clean).Get in touch with us today 
Iva and her team do a fantastic job - they turn my lived in, slightly scruffy home into an immaculately clean and well presented property. Great service, great communication (and far better at what they do than other cleaning services that I've used).