What is the difference between regular clean and deep kitchen cleaning?
Kitchen Deep cleaning is different from regular or spring cleaning because it reaches the deep grime and dirt in your home. It covers areas which are not traditionally covered by a regular or spring clean for example: kitchen appliances like the washing machine and oven, cutting through the grime that builds up. Normally this kind of cleaning services is longer than normal services and we send 2 or more cleaners to complete the job.
During the lockdown when the whole family stay at home, people spend more time in the kitchen. The last thing everybody wants to do is to spend time in cleaning. Because of that we created few New Cleaning Services: Deep Bathroom cleaning
Excellent! The team were punctual, very friendly and did a really good job. I've never seen my kitchen look so clean. Highly recommended. I will definitely use Iva's services again. 10/10.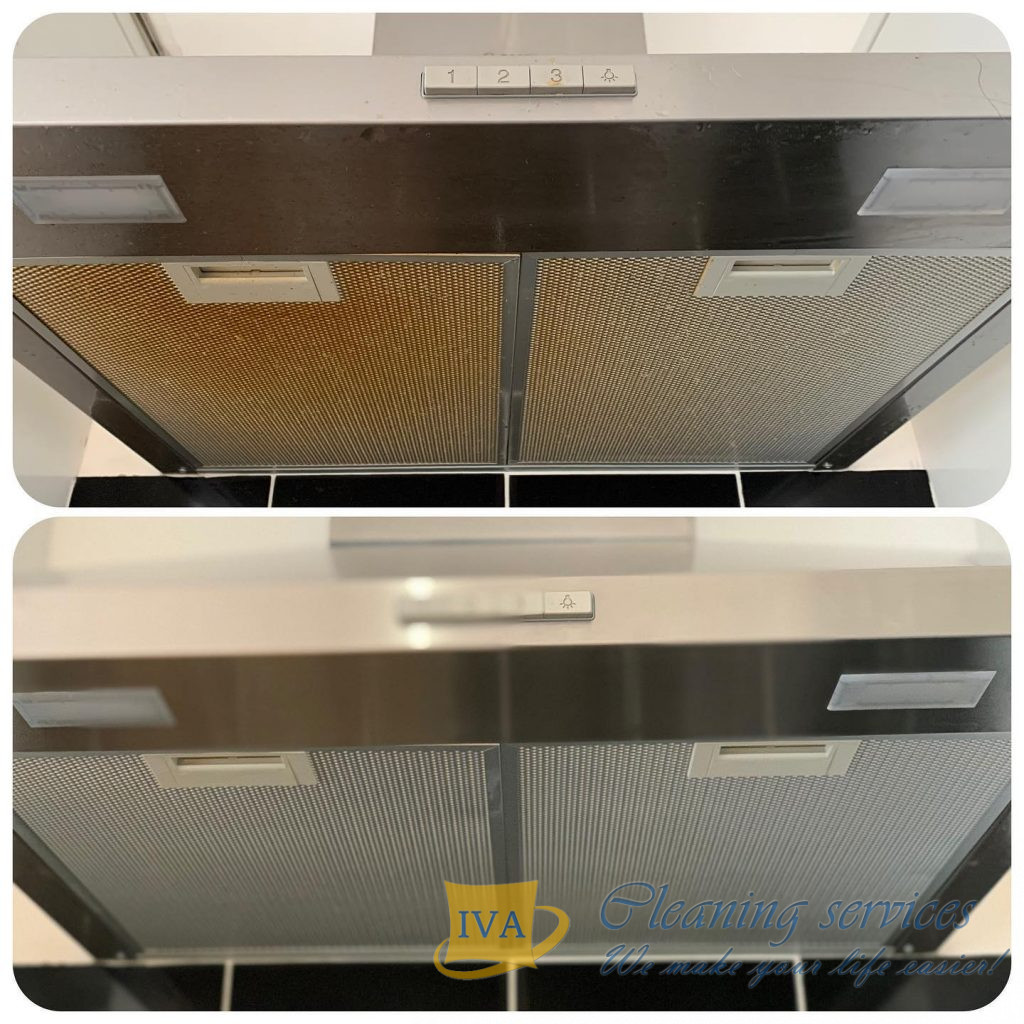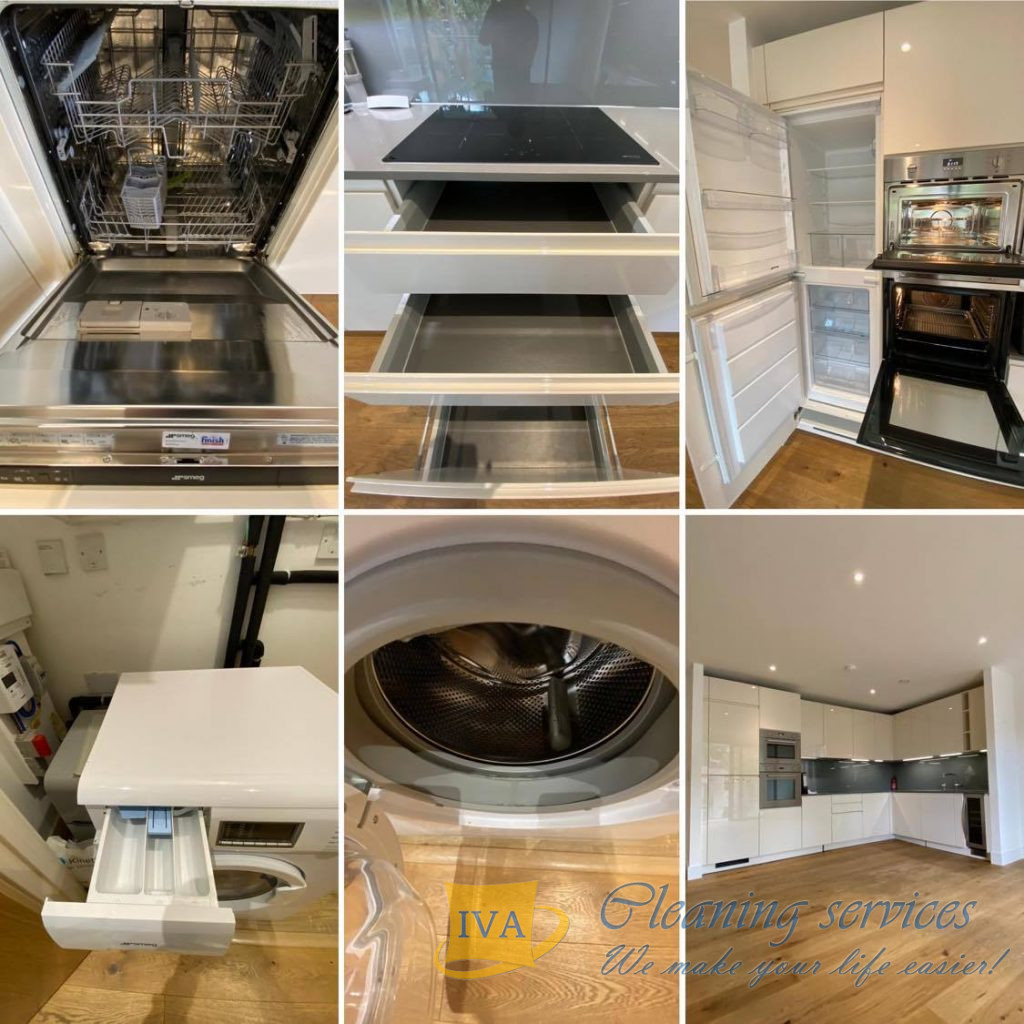 The appliances such as oven, hob, extractor, fridge, and freezer can get quite dirty. Iva Cleaning Services London is well trained and provide excellent and hassle-free service. We work with best professional cleaning materials and we will leave your property/kitchen or bathrooms sparkly clean.
What is included in Deep Kitchen Cleaning?
Removing items from all cupboards, cleaning inside then placing the items back (clean inside and outside)
Removing items from a large fridge/freezer cleaning inside then placing items back (clean inside and outside)
Cleaning the floor, walls- (where possible and if possible)
Cleaning the skirting boards.
Cleaning all switches and sockets.
Cleaning windows and doors (if any) from inside only. Where is possible- we can clean from outside as well.
Cleaning the oven, hob, toaster, kettle, microwave, and cooker hood.
Cleaning the inner drawer and doors/rim of the washing machine and dishwasher
Cleaning all surfaces, sink etc.
Cleaning the doors and door frames.
A deep clean is going to take a lot longer than a maintenance clean. Once a house has been deep cleaned the maintenance clean should take much less. We can organize regular cleaning for you either weekly or fortnightly after that.
Our Cleaning Company follows UK Government rules and regulations during the pandemic.
All our cleaners wear mask and gloves during the work in the property. We keep social distancing of 2m.
Get in touch today and book your service