London Cleaning Services For Hair, Beauty And Spa Salons.
Iva Cleaning Services London provides all types of cleaning services.
Having a busy day? Feeling tired and rushing to go back to your family at the end of the day, yet you still need to prepare your working place for the next day? Iva Cleaning Services London is here to give you the comfort to be with your family without having to worry getting your working place cleaned and tidied. Everyone loves to treat themselves with a nail treatment, face treatment or a new hair style, or maybe you need to go for your usual procedure. Every woman loves to go to the hair and beauty salon. Getting a nice treatment for their hair, nails and face is an amazing therapy. These days men also like to go and get their hair shaped up, their beard and for a bonus get a facial mask. Every hair and beauty and grooming salons get plenty of people that visit every day, hence the salons tend to get tend to get very dirty and even dusty from all the nail failing and all the hairs that have been cut. Iva Cleaning Services London are here to help you make your hair and beauty salon shiny and attractive again. We provide a wide variety of cleaning services for all your needs.
Every hair salon, whether that would be for males or females needs to provide a clean place for their customers. Our job is to give a good cleaning of your salons.
Professional Cleaning of your Salon
This includes cleaning the dust, wiping the chairs from the hair, cleaning the bathrooms and kitchens, cleaning and tidying your waiting halls and finally cleaning your salon's show window. Our London cleaners can make your salon look clean, fresh and pleasant towards your customers. If you would like your hair salon cleaned, we can send you our professional and experienced cleaners. They are very responsible and trustworthy, they are also fast, efficient and local. We try to provide you with the same cleaner every time. They get familiar with your salon. We, at Iva Cleaning Services London can give you very flexible contracts and have available tailor maid service. Anything you require, we can offer. Whether you want your salon to be cleaned before you open or after you have closed is entirely up to you, Iva Cleaning London has every option best suitable for you. Our service is on weekly bases only, however, upon request our service can include an annual deep clean, this includes cleaning your shop's windows, cleaning your carpets (if your shop has carpets) and patio cleaning.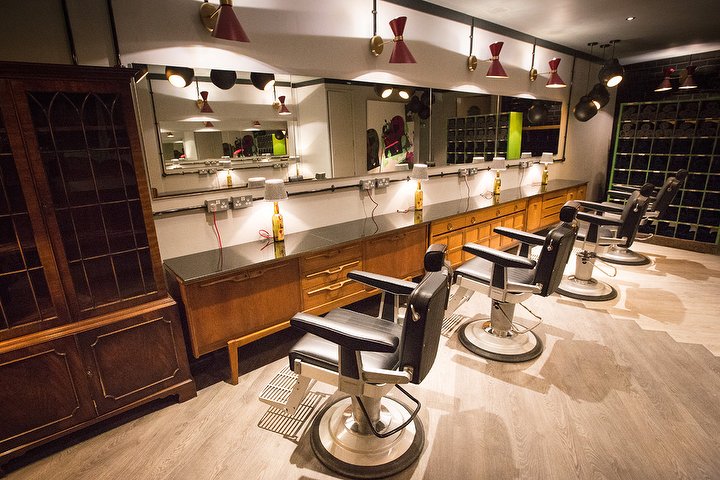 We are working hard towards completing our obligations of doing our job efficiently and leaving our clients satisfied and exited to go to a clean and fresh place. We are open minded to any feedback, and always welcome to hear how our clients feel after our work. Here is a response of one of our grooming salons that has been cleaned by the team of Iva Cleaning Services London:
If you have any further quarries, please do not hesitate to contact our friendly representative on 02088054570 or e-mail us on [email protected]
We are always here, ready and happy to help!