February is the month of Love and Wine
You need a cleaning but you don't know where to start? You are definitely on the right place!
Iva Cleaning Services LTD is delighted to announce our February Raffle for new and existing customers!

This month the Lucky Winners will be two! We will send a lovely hand made balloon. Not only but a voucher of £35 for cleaning services to each Winner*!

>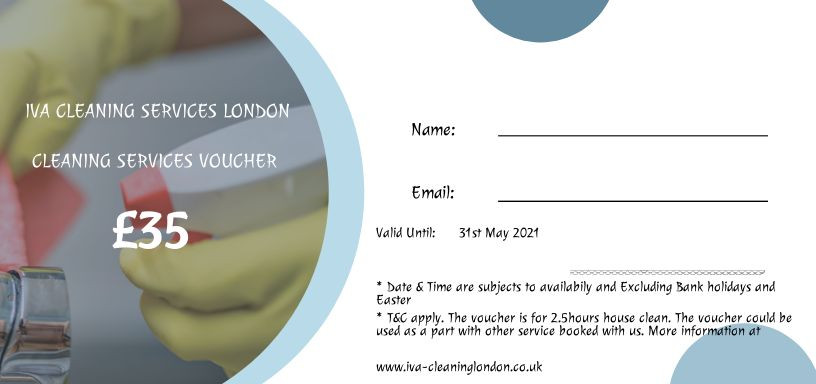 * T&C apply.
This voucher is for 2.5h clean only. You can use it separately or as a part of your booked service. The services which are excluded in this offer are carpet and upholstery, window cleaning, gutter cleaning, patio clean, etc.
You can choose from following Cleaning Services: 
The requirements to enter our Cleaning raffle are:
To put a comment underneath. It could be just "Hi", "I'm in" or whatever you like.
To share the post to your Facebook or Instagram account.
We will withdraw the lucky names randomly on 1st March 2021 live in Facebook and will contact the winners.
COVID-19 Update:
Many people are not sure if they can book cleaner for their property. The Government is clear that cleaners are permitted to work in people's properties during the Third National Lockdown. Following Government regulations all our cleaners wear mask and gloves during the Service. We also clearly keep a social distance with our customers. I wish you luck, Iva xxx